Name:
Joskua
Nickname use in another forum:
i'm known as JSK because that's my editing nickname
Age:
20 years old
Gender:
Female
Country / City:
Mexico
Software you are using:
SV 10, AE CC 2014
Some creations with your software:Your goal as an AMV maker / designer:
I want to get good enough so I can turn into actual videos the ideas I have in my head, and becoming the best mexican editor c;
Passions:
reading, food (TACOS ARE MY JAM), video editing, turtles (I'M CRAZY ABOUT TURTLES)
Favorite Manga:
My favorite mangas are Magico, Bakuman and Oyasumi Punpun.
My favorite animes are Madoka Magica, Hibike! Euphonium and Beautiful Bones
Manga character do you admire most:
Manga? Punpun and Niizuma Eiji, and from anime it'd be Sakura Kyoko and Sakura Chiyo
Quote favorite:
"Genius isn't as much a light as it is a constant awareness of the surrounding gloom" by Stanislaw Lem
How did you hear about the forum:
Well, your team is quite known  
 also I have a couple of friends here c;
How are you?
Tireeeeeed
Comments further:
Glad to be here! I wish to meet you all and become friends
Welcome
Pls tell me more , i wan't to know more about you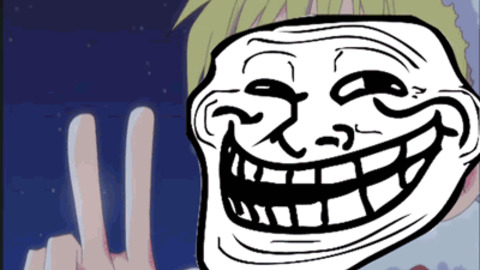 ryL. a écrit:Welcome

Pls tell me more , i wan't to know more about you
Stalk me, bae
Bakuman, good choice !
Bienvenida aqui
- - -
Adepte de la Pika-secte
[Tigresse de Poche]
Nice presentation and welcome here
Au revoir merci:


Yooo ^^. Welcome here
Hi my guy hahaha....okay *suicide*

Darkness

Hunter of the Eden





Messages

: 3529


Date d'inscription

: 29/03/2010


Localisation

: ◘Toulouse◘



aye hello boss, gimme tacos

Drunkenpony2

Apprenti





Messages

: 114


Date d'inscription

: 29/07/2014


Age

: 26


Localisation

: Thessaloniki,Greece




Cmoididi

Je comprends pas ?





Messages

: 4812


Date d'inscription

: 16/05/2011


Age

: 28



Thank you so much for your welcoming ;w;
Comer una aspiradora <333
---
Permission de ce forum:
Vous
ne pouvez pas
répondre aux sujets dans ce forum