N E ✖ U S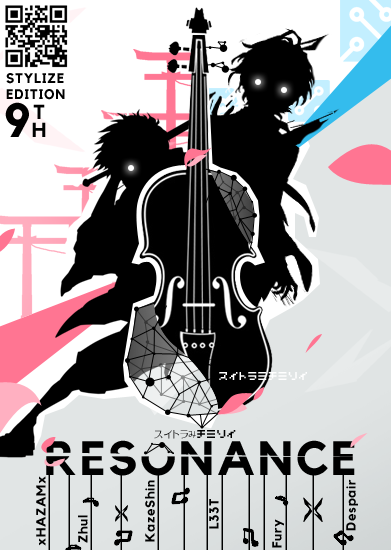 "1 song thousands of interpretations". Welcome to  - PROJEKT: Resonance - !
New Soul





Messages

: 17


Date d'inscription

: 21/04/2016



coooooooooooooooooooooool
- - -
Adepte de la Pika-secte
[Tigresse de Poche]
Admin





Messages

: 9717


Date d'inscription

: 20/01/2010


Age

: 27


Localisation

: Tours, 37



Dernière édition par Sonicfreak le Ven 11 Aoû - 22:49, édité 3 fois
New Soul





Messages

: 17


Date d'inscription

: 12/08/2015


Localisation

: the Netherlands



Concept was cool, liked the video overall.
The use of transformers kinda threw me off but it wasnt that bad.
New Soul





Messages

: 11


Date d'inscription

: 06/08/2015



Track 1 is legit!
After part 2 it feels like im watching a different mep tbh, CC is strong and not good looking, sync could've been a little better, and holy fuck TRANSFORMERS.

I liked the whole thing you had going on, even tho at some moments it got a tad too random. Interesting mep nonetheless.
New Soul





Messages

: 29


Date d'inscription

: 05/08/2015



CC Not good looking for you, not for everyone it's personal taste
Apprenti





Messages

: 72


Date d'inscription

: 24/04/2014



I agree with the comments above. really cool Idea with the "symphony of war" theme, and I really love the first tracks

but for me it would have looked better if you guys only used "Old school war looking animes" instead of changing it to "sci fi war looking animes" at the end of the mep.  the transformer scenes really felt wierd. even though they looked cool.
so: Cool idea and really good job on the effects ! :3
New Soul





Messages

: 7


Date d'inscription

: 22/05/2017



Cool idea for the most part

I assume that Kaori and Kousei was telling the story of the progression of war in the world, however I felt as much as it progressed the idea started to fall apart FOR ME. It kinda went from the samurai war period straight into sci-fi and/or the robotic period, completely ignoring modern times, its just something I expected but that's probably just me
I understand the wanting to do flashy fx and stuff but I think that's why the sync isn't as good as it should have been but to wrap it up, I think its a sik idea I just didn't think some parts were executed properly...just my opinion though

Props to Hazam for track 1, I really enjoyed the compositions a lot..

Apprenti





Messages

: 57


Date d'inscription

: 25/03/2013


Age

: 22


Localisation

: Trinidad



Can we have more:
New Soul





Messages

: 17


Date d'inscription

: 12/08/2015


Localisation

: the Netherlands




---
Permission de ce forum:
Vous
ne pouvez pas
répondre aux sujets dans ce forum